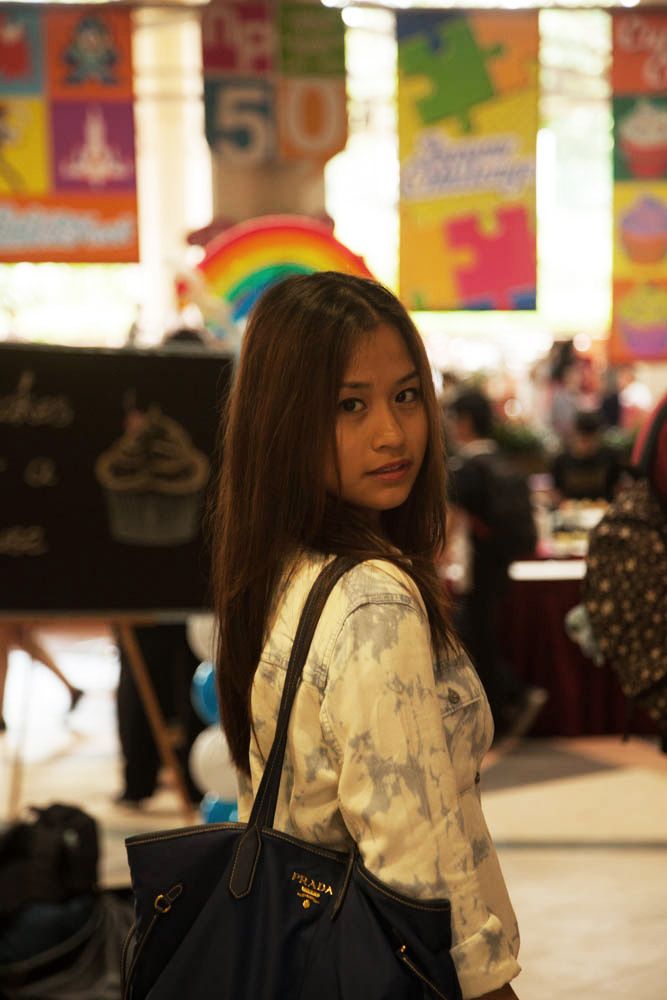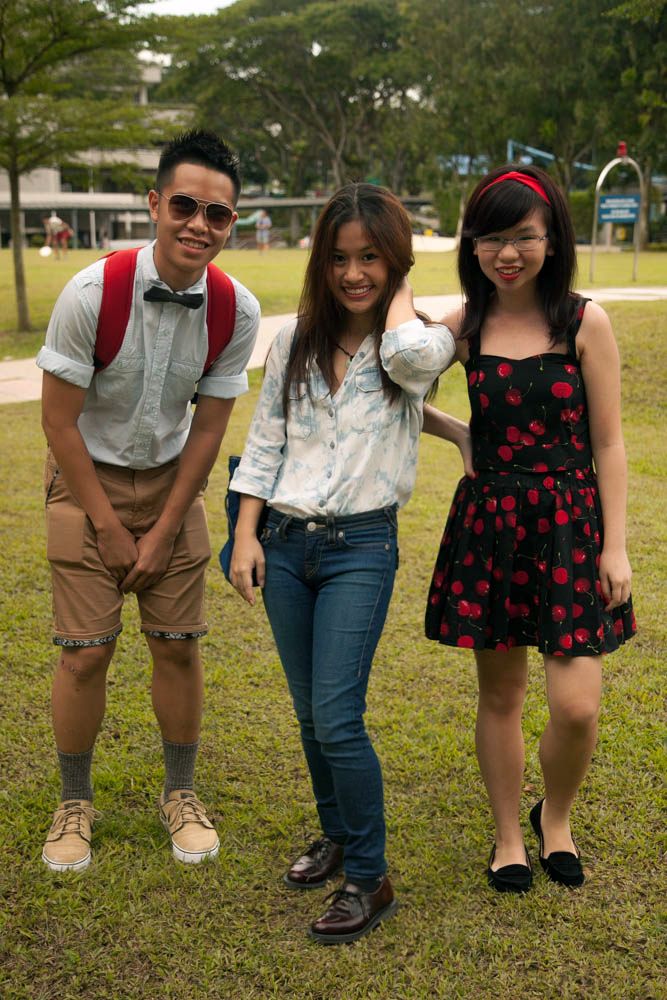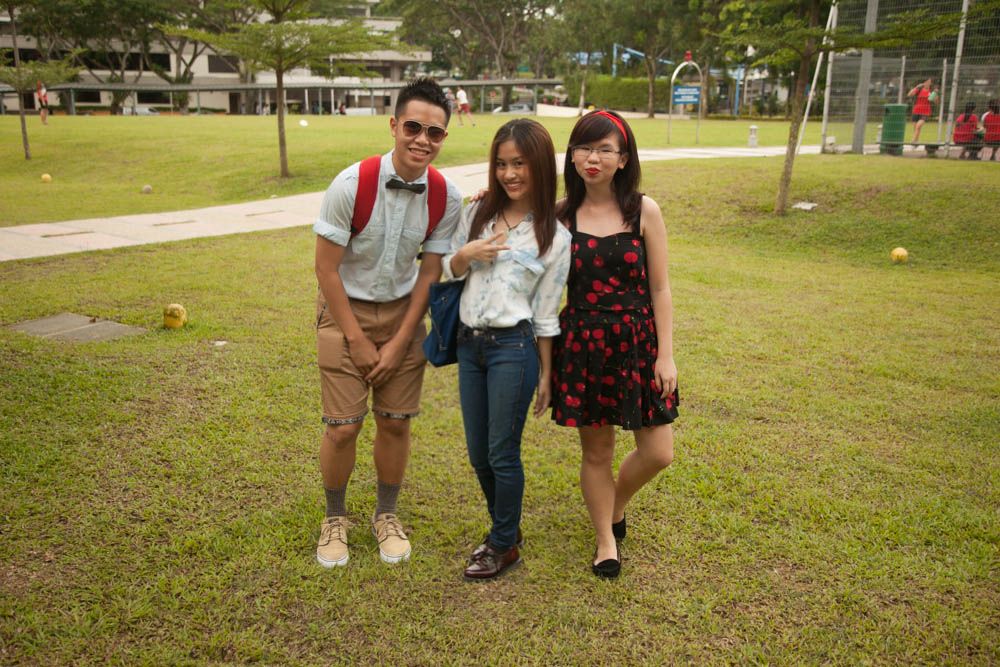 (Prada bag, Guess shirt, True Religion serena jeans, Dr. Martens shoes)
photos by Shintaro. thank you bro.
Ngee Ann poly is 50 years old this year and for the entire week they were celebrating it with everything old-fashioned like cotton candy stalls, playstation games, hopscotch etc. So Tuesday was some Retro Day thing at my school, where they encouraged us students to dress up according to the theme, 'Retro".
I guess I went with full denim with Dr. Marts, for that cowgirl look with an edge. Also tried putting on makeup, which usually turns out a failure because I can't put on makeup to save my life. I know it doesn't look much, but gosh, it took me about an hour just to put on eyeliner!!
till my next post
x